Brooklands (13+ boys)
Brooklands is one of the 'hill houses' tucked away in a leafy valley on the southern edge of town, just five to ten minutes' walk from school. It was built by Reverend William J Earle in 1861.
The house is set in a beautiful garden with a mini arboretum and a stream running along the bottom of the garden.
Adjacent to the school's main playing fields, Brooklands facilities include floodlit football / tennis court, a croquet lawn and fives courts.
The house is home to 55 boys aged 13 to 18. In the Fourth Form and Lower Fifth they sleep in small year-group dormitories. For their Upper Fifth and Sixth Form years, the boys move into single bedsits.
---
Housemaster: James Holroyd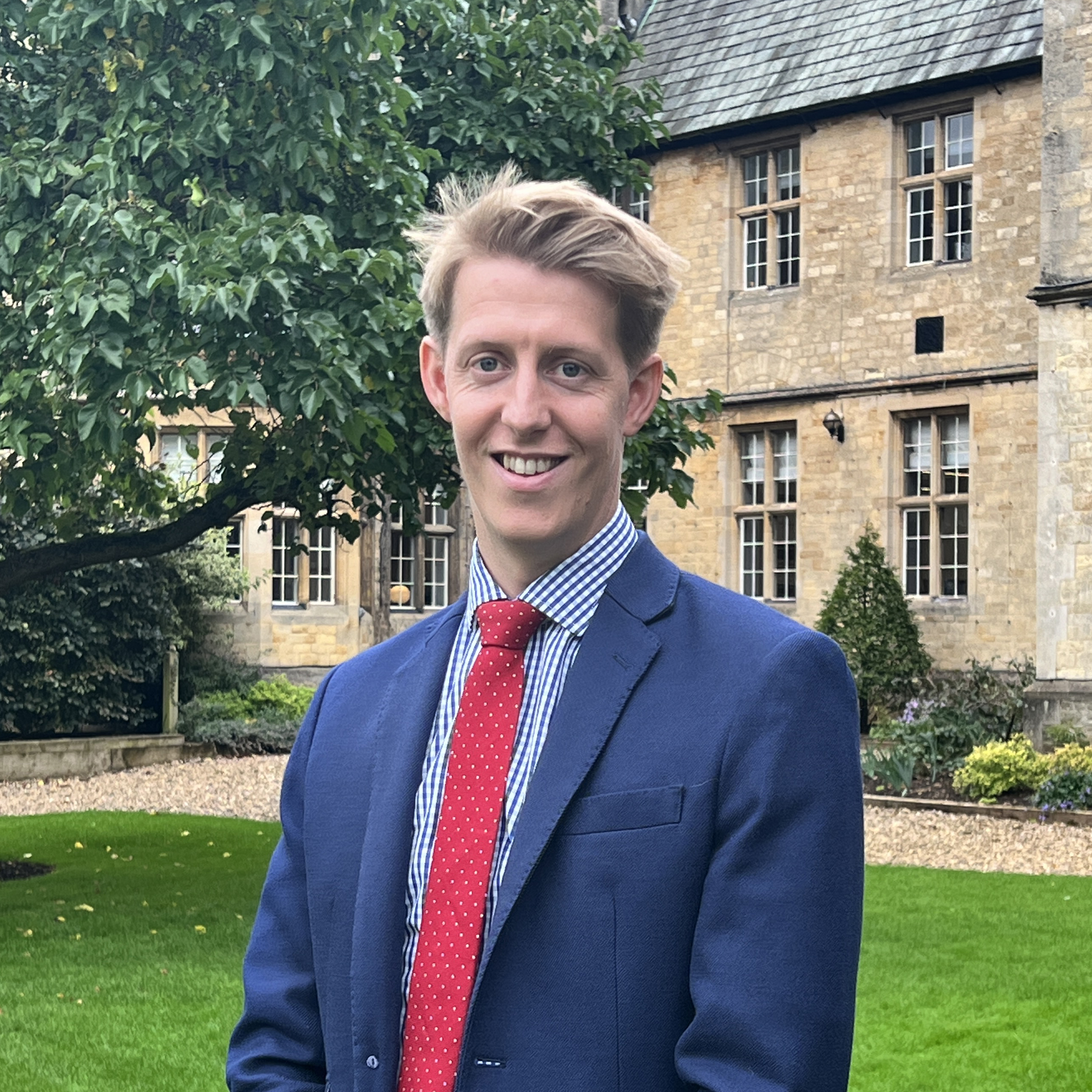 James arrived at Uppingham in 2014, having been a tutor in Brooklands for three years before assuming the role of Deputy Housemaster in Highfield. James was the Head of Academic Drama for six years, directing many of the School's productions. James attended Berkhamsted School in Hertfordshire, where he was Head Boy, before reading Classics at Warwick University and obtaining his PGCE from Buckingham University while working at Uppingham. James also holds BSA certificates in Pastoral Care and Boarding Management.

James teaches drama and classical civilisation, as well as coaching Eton Fives, cross country, golf and tennis. James strongly believes in the value of kindness, ensuring that every pupil feels carefully listened to. He is also keen on encouraging every pupil to find their passion, be that through their academic studies or the co-curricular programme. He demonstrates to pupils that, the more you put into school, the more you'll get out.

James is joined in Brooklands by his wife, Hannah, who is Uppingham's Head of Biology. They have one child, Thea, and a springer spaniel named Blue.