Meadhurst (13+ boys)
Along with its neighbour Farleigh, Meadhurst is one of the 'country houses'. As such, it enjoys the best of both worlds, being close to school yet with its own football field. The central position is only two minutes' walk from the main school and the town. The accommodation in Meadhurst is spacious, with a particularly large games room.
Life centres around The Slab, a social hub that boys regard as the beating heart of the house.
Fifty boys call Meadhurst home. They are comfortably accommodated in a range of dormitories and smaller bedrooms in their Fourth Form and Lower Fifth years. They move into single bedsits for the Upper Fifth and Sixth Form.
---
Housemaster: Patrick Shacklady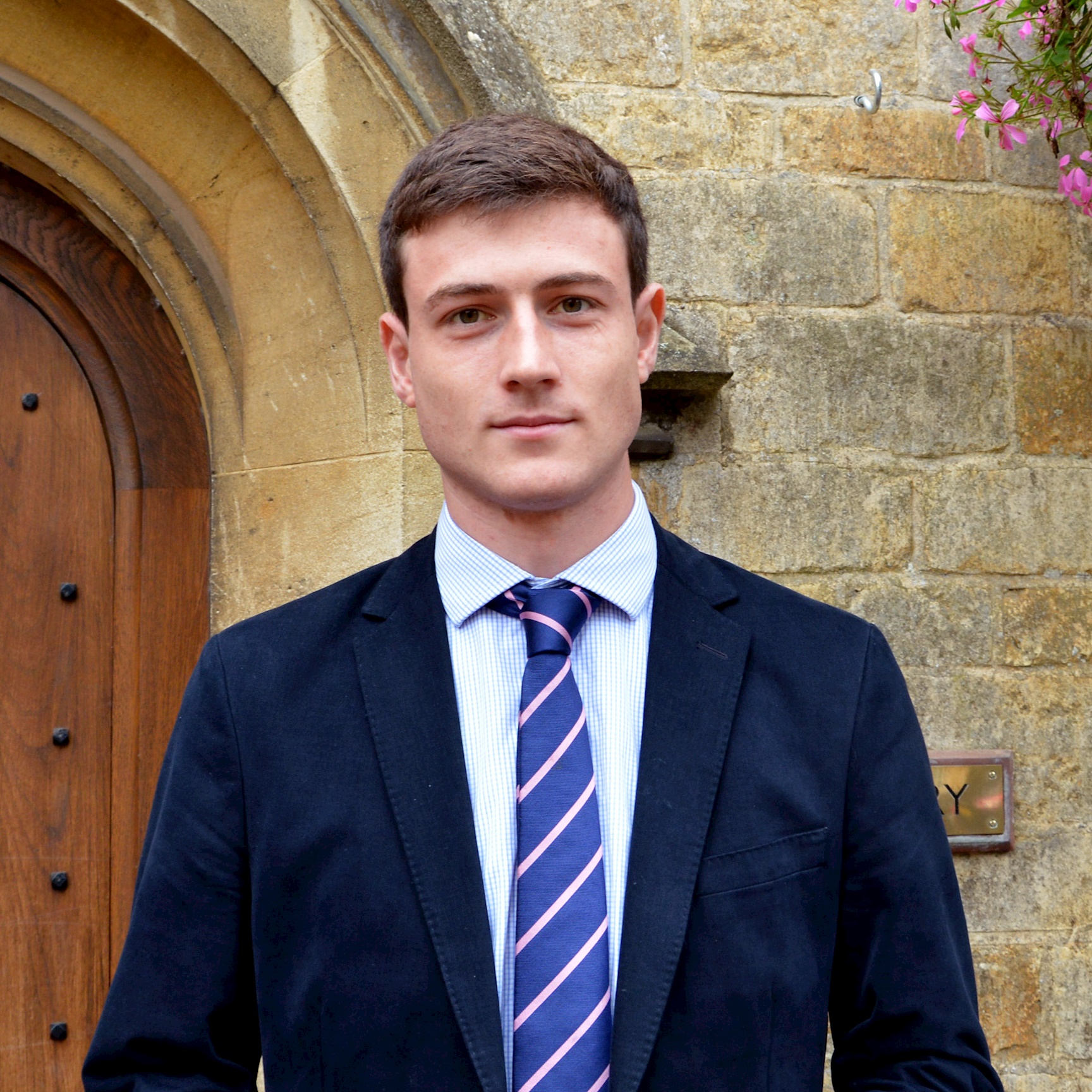 Patrick Shacklady has been Housemaster of Meadhurst since September 2021, having previously been Deputy Housemaster of Fircroft for five years and the Head of Philosophy and Theology.

Alongside teaching and his role at Meadhurst, Patrick coaches rugby, hockey and athletics at a senior level, and is himself a keen sportsman. He was educated at the Royal Grammar School, Guildford, and read Philosophy at Nottingham University before completing his PGCE at the University of Buckingham.

Patrick is a strong believer in the importance of making sure every pupil in his care makes the most of their time at Uppingham, both as an individual and in the the way that they contribute to the House and School communities. He encourages a supportive yet challenging environment in the House, where pupils take pride in their achievements and are always striving to do more for themselves and each other.

Patrick and his wife, Alix, have a daughter, Daisy, and a son, Bertie. They are joined in the House by their Cocker Spaniel, Karlie.
---