West Deyne (13+ boys)
West Deyne is a centrally located 'town house', just a short walk from chapel and the main school. It was built in 1859 by Reverend John Baverstock and was enlarged and considerably altered in 1932.
The house has an enclosed court for ball games and a large garden, as well as an attractive open central quad.
In their first year at school, boys are accommodated in two small dormitories. In the Lower Fifth they move into two-bed or four-bed dormitories. All Fourth Form and Lower Fifth boys have access to individual studies. In the Upper Fifth and Sixth Form, each boy has a single bedsit.
---
Housemaster: Toby Makhzangi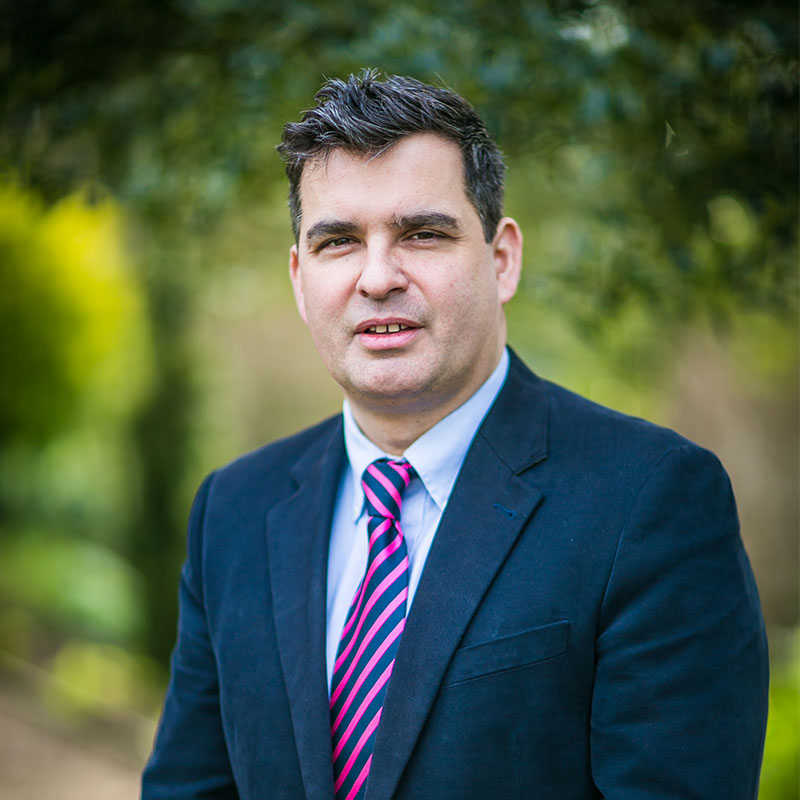 Toby became housemaster of West Deyne in 2016. He teaches Politics and was head of the department before taking up his role as housemaster. Previously he has taken charge of rugby, cricket, debating and the Thring Scholarship. Toby was educated at Reed's School in Surrey, and studied History and Politics at Royal Holloway, University of London. He spent a year after school farming and teaching in Kenya (where he lived as child), before studying for his PGCE in History at the University of Cambridge. He obtained his Master's degree from the University of Leicester in International Relations and World Order.

Toby stresses the importance of kindness in communal living, the need to learn to distinguish right from wrong, and to compromise. He is keen to maintain the house's recent strong performance in the House Challenge, and the biennial house plays. Toby is married to Rachel and they have a son, Sebastian, and a daughter Sophie.