Fairfield (13+ girls)
Fairfield pioneered coeducation at Uppingham for 11 years, opening in 1975 as a Sixth Form house for 40 girls. Now, having been reshaped in 2002, it accommodates 60 girls aged from 13 to 18. The house is an unusual blend of contemporary design and 1930's art deco, with wide corridors, high ceilings and cosy seating areas. It lies at the heart of the striking architecture and open spaces of the Western Campus.
The house is adjacent to the Leicester playing fields, and has its own private garden.
In addition to the large house dining room, there are three common rooms, two music practice rooms and a kitchen/dining area for the girls' own use.
Fourth Form girls share dormitories of two, four and six, while the Lower and Upper Fifth enjoy large double bedsits. All Sixth Form girls have single rooms with en-suite facilities.
---
Housemistress: Jo Welch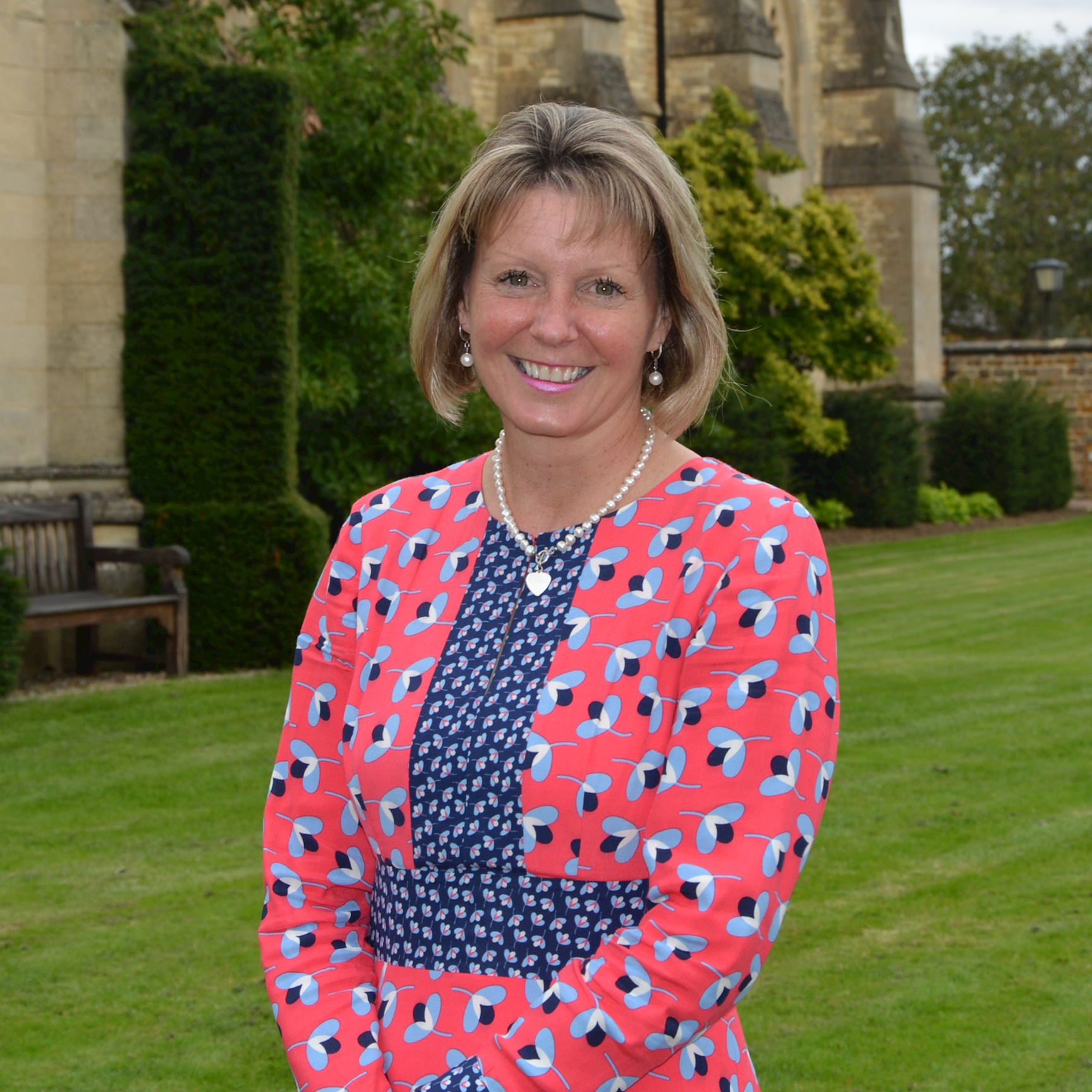 Jo Welch took over as Housemistress in September 2020. Jo was previously head of boarding and taught sport and PE at Witham Hall Preparatory School in Lincolnshire. Before moving to Witham in 2009, Jo was a housemistress at Oakham School and was head of girls' PE. Jo has a palpable drive and energy for everything she does. Between 1988 and 1997, she was an England netball international, and at Uppingham she will add her expertise to our sports department. She has a passion for pastoral care, and is a wonderfully warm and caring human being. She says that becoming housemistress of Fairfield is her "dream job".

Jo is supported at Fairfield by her husband, Charles, previously headmaster of Witham Hall. At Uppingham, Charles divides his time between the admissions department and the sports field where, like Jo, he brings his immense coaching skills. Jo and Charles have two children, Charlotte and Thomas, who are a welcome addition to the Uppingham community.