The Lodge (Sixth Form girls)
The Lodge is the only house exclusively open to girls who join Uppingham in the Sixth Form. It is a beautiful gothic-revival building, set in elegant landscaped grounds opening onto the valley and arboretum that lead to the Middle playing fields. The house has a varied history: built during the 1860s as a lower school, it was then a boys' boarding house from 1921 until 1994. It is conveniently located, near to all the arts, science, and sporting facilities of the Western Campus, and a five-minute walk to the main school buildings and music schools.
The Lodge's 45 girls each have their own single bedrooms. The house also has extensive communal areas, including three common rooms and a quiet room.
---
Housemistress: Helen Johnstone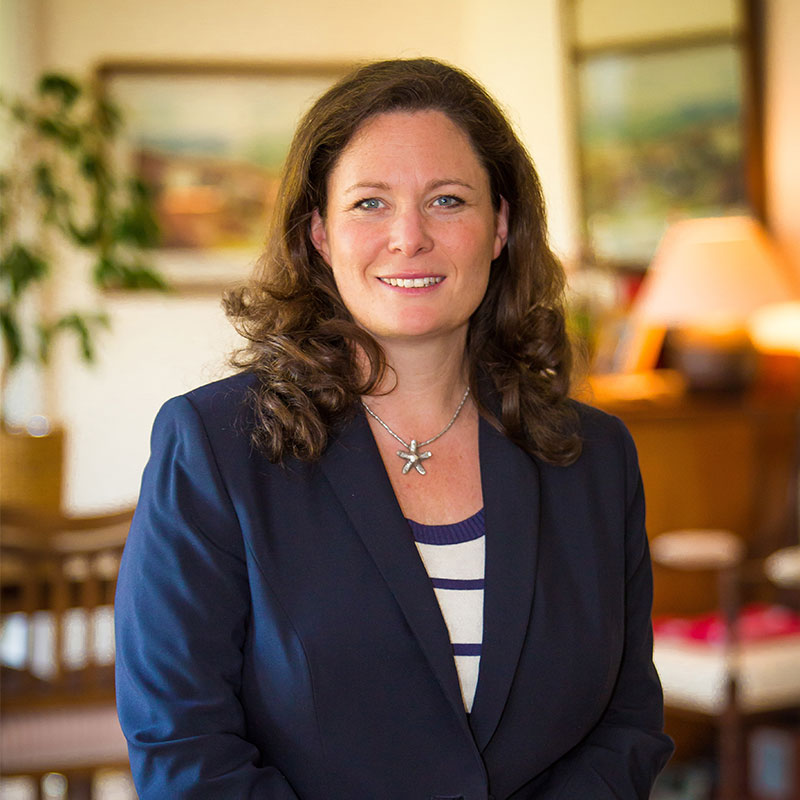 Helen was educated at Alton Convent in Hampshire and studied Spanish and French at Exeter before completing her PGCE at Cambridge University. She started teaching languages at Uppingham in 1995, and was resident tutor in Fairfield for three years before becoming senior tutor of The Lodge. After six years as head of Spanish, she took over as housemistress of Samworths' in September 2006. After 15 years in Samworths', she brings a wealth of knowledge and experience to The Lodge,

Helen coaches boys' and girls' badminton and girls' tennis. During her time at Uppingham she has been involved with the Duke of Edinburgh's award scheme, and spent 18 years as an officer in the army section of the Combined Cadet Force (CCF).

She enjoys racquet sports, sailing, skiing, hill walking, gardening and needlework. Helen's husband, Keven, teaches sport at Uppingham and is a former housemaster of Lorne House.