Lorne House (13+ boys)
Lorne House is one of the four 'town houses', situated on the High Street close to the main school. It was formerly an academy for young ladies, but in 1855 became the first of the new houses in Uppingham's rapid expansion. The house is perfectly located, just three minutes' walk from all the playing fields, the sports and arts facilities of the Western Campus, and the music schools.
The house has been extensively refurbished and modernised, and boasts generous common room facilities and a spacious communal dining room.
Outside, there is a hard play area and a south-facing private garden, whose apple trees reputedly make drinkable cider.
Fourth Form and Lower Fifth boys live in year-group dormitories, with individual studies. Upper Fifth and Sixth Form pupils have single bedsits.
---
Housemaster: Andrew Huxter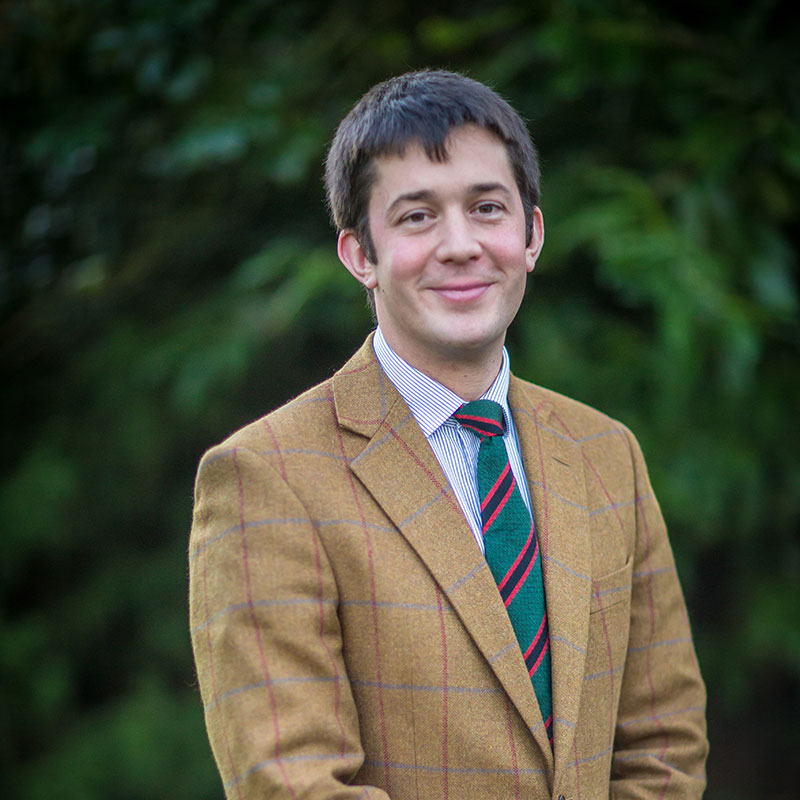 Andrew was appointed housemaster just 18 months after arriving at Uppingham as a Geography teacher in 2014. Educated at Epsom College, he read Geography at Durham University and then followed a career in the army. After Sandhurst, he joined the Royal Green Jackets (now The Rifles), serving with 4 Rifles in Basra Palace in Iraq in 2007 before joining 2 Rifles in Northern Ireland as a Platoon Commander. He also completed operational tours in Kosovo (2008) and Afghanistan (2009).

Returning to civilian life, he completed an MSc at Birkbeck, and began teaching at Warwick School in 2011 while taking his PGCE at Buckingham University. Andrew coaches rugby, hockey and athletics, and runs the army section of the Combined Cadet Force (CCF). He identifies three core values as the cornerstones of a community: integrity, respect for others and participation. Andrew has a daughter Annabel and three dogs, Solomon, Noah and Bonnie. He is married to Laura, a biology teacher.